Hello my dear 199 followers ! This outfit is all thrifted. Oh, I just love wandering through racks in secondhand shops or in fleamarkets. The feeling you have when you find that one incredible blouse or necklace is just incomparable ! I sometimes spend an inhumanly amount of time in the dressing room just because I want to make sure that item is as fascinating as it seems to me and I often leave the shop with butterflies in my stomach. Mabye you think I'm crazy, but rarely do I get this kind of feelings when shopping in other random clothing stores.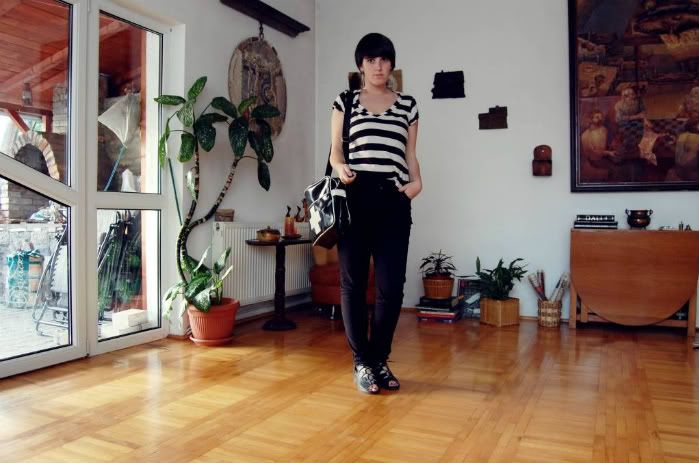 Hopefully, I am not the only demented person here so if you feel the same, speak up !
Tell me what you like / dislike about thrift shops .
Do you set an aim when you go thrifting or you just buy whatever you find magical ?
I'd love to hear your opinions.