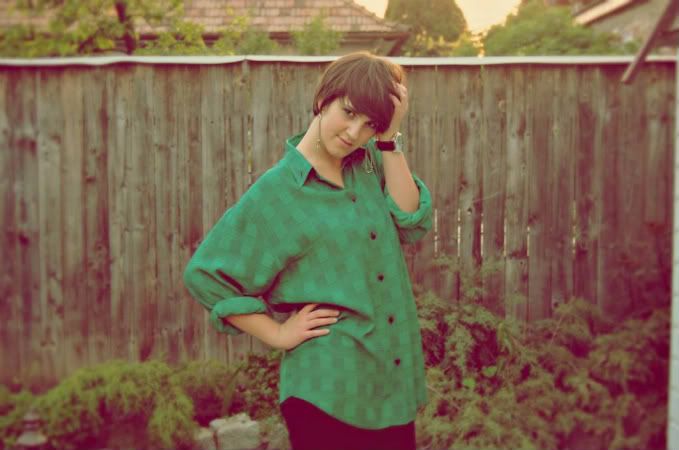 Hello dear followers and sorry for my lack of posts.
But, as you can see from my tired face, I've been seriously busy this week.A lot of exams, several drama festivals to attend and play, tons of rehearsals and on top of everythings, drawings to finish.
But now I can rest a bit and post this photos mom took yesterday. This is an all-thirfted outfit and I am really proud of my findings. The soft green shirt is so confortable and it really goes well with my heels (yeah, big shock ! me - wearing heels !?)
+++
Hope you like this efortless outfit because I felt really confortable and confident wearing it.