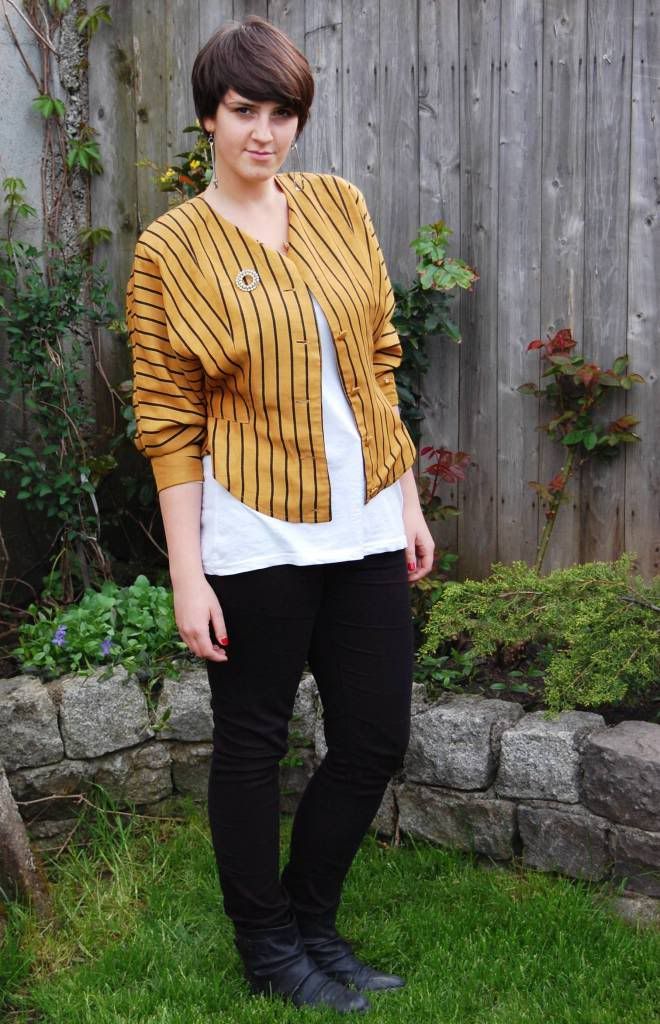 Hello dear followers :) This is going to be a super quick post because I have a physics exam tomorrow and my brain is...black.So,no matter how much I'd like to stay and blog, I really must study now.Something about my outfit, I bought this blazer last summer from a second hand store in Hunedoara and everyone told me "Oh,how old", "Yach,horrible colour", but I knew why I bought it : its shape is genius . I really love it and the stipes makes it even more interesting, don't you think ?
I accesorized it with an old broche and a diy pair of earrings with enormous safety pins.
+++
Bună dragilor ! Acesta va fi un post foarte scurt pentru că mâine am teză la fizică şi creierul meu este gol acum! Aşa că oricât de mult mi-ar plăcea să stau pe blog, trebuie să învăţ. Despre ţinuta mea vă pot spune că sacoul l-am luat de la un SH din Hunedoara şi toata lumea mi-a zis "Iac, ce naşpa cu culoara şi ce vechi pare !" dar eu am ştiut pentru ce l-am cumpărat : forma lui şi croiul sunt geniale ! Şi mi se pare că dunguliţele îl fac şi mai interesant, vouă nu ?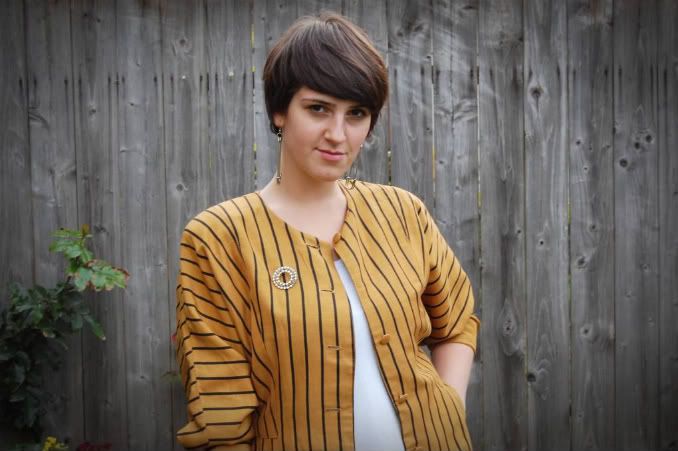 JULLS